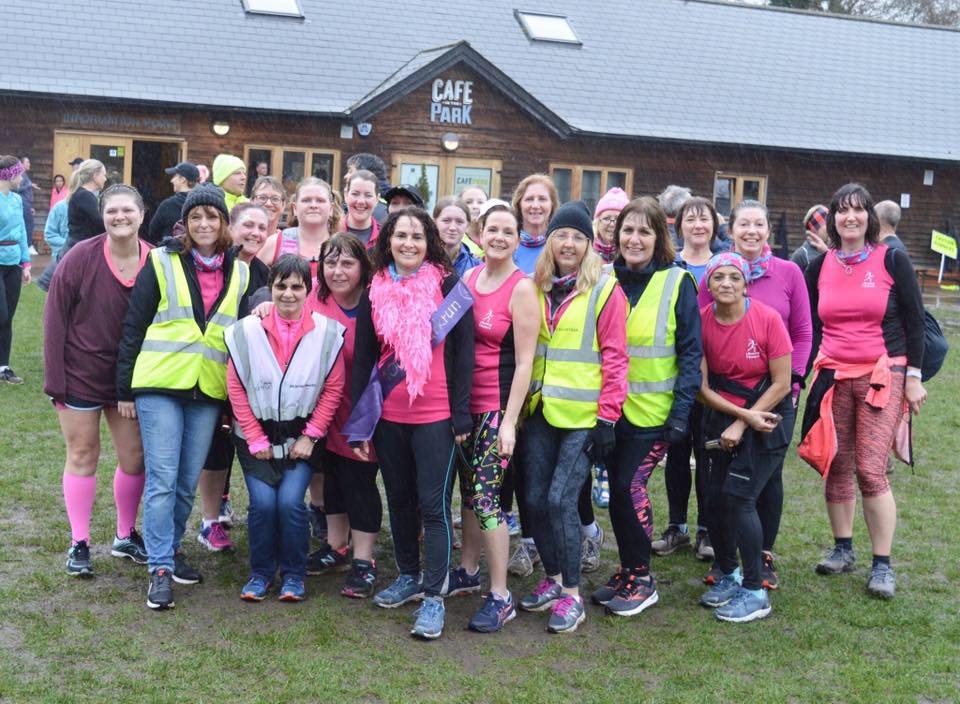 Rickmansworth Running Sisters is a women's running group located in Rickmansworth, Hertfordshire. We offer a safe, social and supportive environment.

Our official club run takes place every Tuesday at 7:30 pm. We meet at The Clubhouse (Mill End Community Association (MEADCA), WD3 8HD), then split into groups covering a range of distances and abilities. We usually have a slow and steady 3 mile group, 4-4.5 mile groups of varying paces, and a more challenging 6 mile group – so something for everyone.
We are keen supporters of Ricky parkrun, every Saturday at 09:00 at the Aquadrome, as runners and volunteers.
Once a year we run a Beginners' Course – this year it runs for 6 weeks and starts on Tuesday 21st April 2020.
For further information, email us at members@rickyrunningsisters.org.uk.