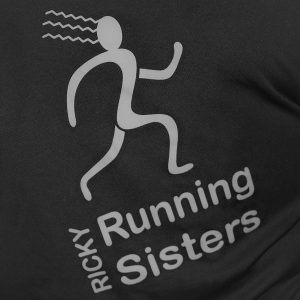 Q. How much does it cost to join Ricky Running Sisters?

A. The annual subscription is £15. You can find a 2020 membership form here.  £10 for over 60s!
Q. Do I need to be a good runner?
Ideally, you should be able to run 5k in around 30-35 minutes before joining Ricky Running Sisters. If you haven't run before, check out the NHS Couch to 5k programs or sign up for our next Beginners' Course.
Q. It's raining. Will we still be running?
A. Yes. A little rain doesn't deter us – though hurricanes and ice are a different thing entirely. Keep an eye on our Facebook page for up to date information.
Q. Can I try before I buy?
A. Yes. You are welcome to join us for a trial run before signing up as a full member. Just come along to Club Night and introduce yourself at the sign-in desk.
Q. What if I'm too slow?
A. We never leave a Running Sister behind It may take you a week or two to work out which is the best group for you, but whichever group you run in, we operate a peel back system – so if someone is falling behind, we peel back and help keep you going. See The Code for more information.
Q. What should I wear?
Don't overload yourself with layers – dress for that 'half-way round comfort feeling'. Invest in a good sports bra, and a pair of running shoes. A hi-viz top is recommended for running in the dark during winter – you may also find a head-torch helps you avoid the worst of the tree roots and potholes!